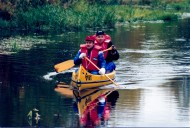 Årängsån, kanotled
The canoe trail along the Årängsån river starts at Buskasjön's bathing area and winds its way through bird- and game-rich nature down to By school. About 4 km easy paddling.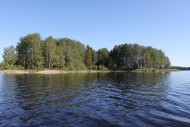 Bysjöholmarna Naturreservat
Explore the fascinating By Lake islets! Some of the islands are part of the esker ridge that extends both north and south of the crossing with the Dalälven River.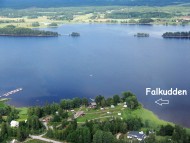 Falkuddens Camping, Café och Stugby
The campsite is small and cozy, has a beautiful view of Lake Bysjön. Child-friendly sandy beach with jetty. Also 13 cottages. CAFÉ with sandwiches, pies etc. Motor boat, canoes for rent. Open all year
Färnesandsbadet Östaby
Pontoon bridges, changing cabins, TC, fishing pier for the disabled. The sandy beach continues north along the western side of the peninsula for about 5 km.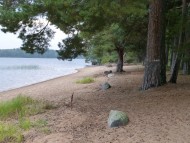 Östa Camping
A scenic family campground renown for its pleasant environment and comfort.