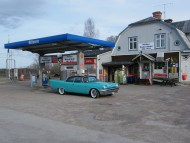 By Centrumservice
We speak Swedish, English and Chinese.
Always freshly brewed coffee and espresso. Grilled sausages and hot dogs, bread, milk and other groceries. Newspapers and magazines, CDs and DVDs for sale.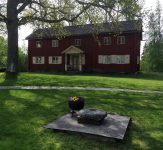 By hembygdsgård
By Hembygdsgård, the pearl of Bysjön.
This place has a number of old buildings which have been moved here. Here you can just take a rest or order a coffee or lunch when the café is open.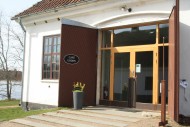 Café Udden
Our menu includes sandwiches and homemade simple dishes and homemade coffeThe cafe is located at the edge of Dalälven with beautiful views of the water. Also conferences, events, parties and weddings.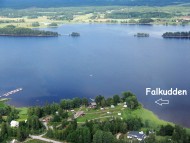 Falkuddens Camping, Café och Stugby
The campsite is small and cozy, has a beautiful view of Lake Bysjön. Child-friendly sandy beach with jetty. Also 13 cottages. CAFÉ with sandwiches, pies etc. Motor boat, canoes for rent. Open all year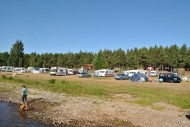 Färnebofjärdens Camping
A scenic family campground renown for its pleasant environment and comfort by the clear waters of the Dalälven River.
Faster Veras Café
Enjoy delicious baked goods and meals in a peaceful and friendly environment. Gifts, second-hand items, pet food, and more!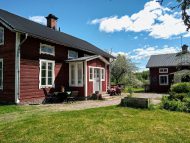 Getgårdens Café
Summer open on some weekends. Coffee among goats overlooking the lake.
Also bike rental, boat rental, and flea market.
Year-round Airbnb with up to ten beds.
Gysinge Brukshandel
Gysinge brukshandel is now an unmanned store with unlocking using Bank ID and payment with Swish.
Food crafts are the common thread in the range. Sweets, ice cream and drinks. Opening hours 6-22.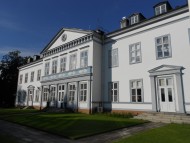 Gysinge Herrgård
Hotel & restaurant. Next to river Dalälven you will find Gysinge Manor dating back to the 17th century. A place for meetings, weddings, parties as well as for those who want to relax and enjoy life.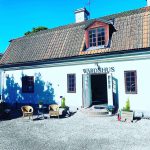 Gysinge Wärdshus & Hotell
A la carte restaurant with hotel in the heart of Gysinge Bruk dating from the late 17th century. Lunch daily.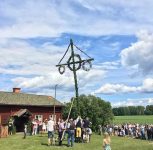 Koversta Gammelby
Enjoy homemade baked goods and stroll through the lovely centuries-old village. If you'd like to see the buildings from the inside, please book a viewing. Guided tours should be booked in advance.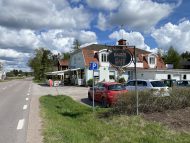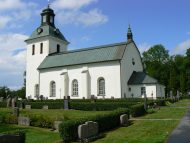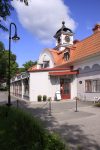 Orangeriet
Gysinge Herrgård's lunch restaurant See website: https://gysingeherrgard.se/matsedel/
Update in progress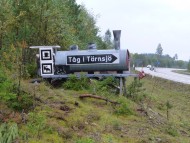 Sov på Tåg i Tärnsjö
Train consisting of two converted sleeping cars, a dining car and a steam locomotive. Located next to the open-air museum in Tärnsjö.