3 Museum i Stationshuset
Olof Krantz museum showcasing work of local painter.
Railway Museum, Sala-Gysinge-Gävle railway history from beginning to end.
Nora Hemvärnsmuseum, museum dedicated to Sweden's first home guard.

Älvåsa Fritidsgård
Recreation center with mini golf, café and overnight accommodation. Event evenings.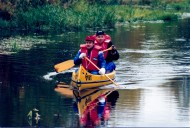 Årängsån, kanotled
The canoe trail along the Årängsån river starts at Buskasjön's bathing area and winds its way through bird- and game-rich nature down to By school. About 4 km easy paddling.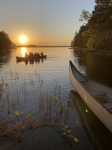 Avesta Kanotcenter
Avesta Kanotcenter is located in By Kyrkby in open, tranquil countryside a few hundred meters from By Lake. We offer canoe & camping gear rentals and hostel accommodation.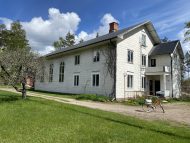 Bårhällarna
Bårhällarna are inscriptions in stone carved in the 1960s.
Bengts
Fishing, boat rental, accommodation, cottage rental. Traditional, comfortable and well-equipped two-storey rural farm house with lake views from all rooms.
The house has 4 rooms with 8 beds.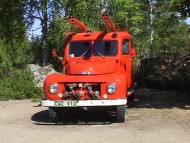 Brandbilsmuseum
This fire truck museum was established with EU funding and support from the county council and the municipality.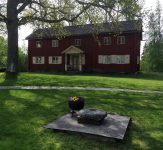 By hembygdsgård
By Hembygdsgård, the pearl of Bysjön.
This place has a number of old buildings which have been moved here. Here you can just take a rest or order a coffee or lunch when the café is open.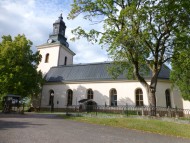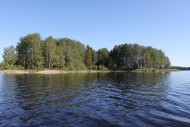 Bysjöholmarna Naturreservat
Explore the fascinating By Lake islets! Some of the islands are part of the esker ridge that extends both north and south of the crossing with the Dalälven River.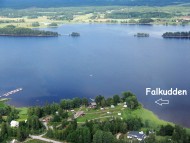 Falkuddens Camping, Café och Stugby
The campsite is small and cozy, has a beautiful view of Lake Bysjön. Child-friendly sandy beach with jetty. Also 13 cottages. CAFÉ with sandwiches, pies etc. Motor boat, canoes for rent. Open all year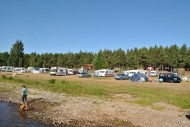 Färnebofjärdens Camping
A scenic family campground renown for its pleasant environment and comfort by the clear waters of the Dalälven River.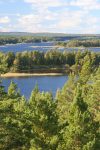 Färnebofjärdens Nationalpark
"Limes Norrlandicus", the biological northern border and the meeting ground for southern and northern flora and fauna, runs through the National Park.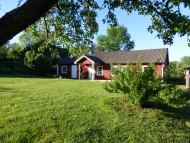 Forneby Hill Bed & Car
Forneby Hill Bed & Car is located in Forneby outside Möklinta, about 25 km north of Sala.
Galleri BLÅ
The art gallery offers exhibitions, surrounded by lush fruit trees and close to nature. On top of the gallery, the artists have their studios.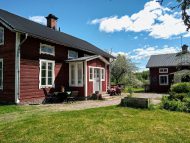 Getgårdens Café
Summer open on some weekends. Coffee among goats overlooking the lake.
Also bike rental, boat rental, and flea market.
Year-round Airbnb with up to ten beds.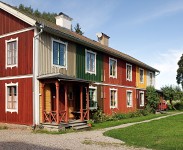 Gysinge Centrum för Byggnadsvård
Here you will find materials and furnishings that make it feel like home. For real. We offer a carefully selected range of genuine goods for active building maintenance.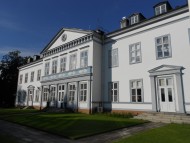 Gysinge Herrgård
Hotel & restaurant. Next to river Dalälven you will find Gysinge Manor dating back to the 17th century. A place for meetings, weddings, parties as well as for those who want to relax and enjoy life.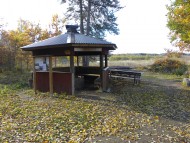 Hagudden
Hagudden, which was named a Favorite Spot by the Uppland Foundation, has a picnic and barbecue area surrounded by old oak trees.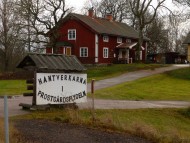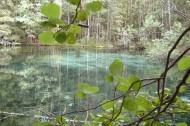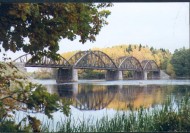 Järnvägsbroarna
Railway bridges
Walk across the river on the old arch rib bridges built in 1900.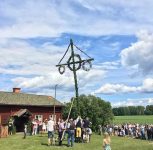 Koversta Gammelby
Enjoy homemade baked goods and stroll through the lovely centuries-old village. If you'd like to see the buildings from the inside, please book a viewing. Guided tours should be booked in advance.
Kungshögs Fäbodar
The Kungshög fäbod traditional summer cottages are believed to date back to the 1600s, and were mentioned in texts written in the 1720s.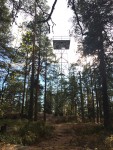 Kyrkspången
700-meter-long footbridge between Hagudden and the bird-watching tower out on Nordmyran.
Lars Pers i Fors
Farm-fresh produce for sale: goat cheese, honey, marmalades, beer sausages made from goat meat, and more.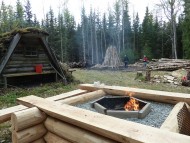 Messkogs Kolarkoja
At the end of the small gravel road past the summer pastures, you will find Messkog Hut, the home of charcoal burners working in the forest in times gone by.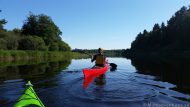 Multiadventures
Welcome to our canoe center. With us you can rent kayaks and canoes or join us on a guided tour of the Färnebofjärden National Park. The rental is mobile.
Näs Idrottsplats
Football pitches, tennis court, clubhouse. Exercise tracks, exercise round.
Naturreservatet Kungshögshällarna
Fifteen acres of old gnarled pines on basement rock covered with pillow-like areas of reindeer moss edged by blueberries, lingonberries and Arctic starflower. At the top, you'll find the old fire towe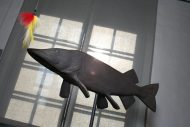 Naturum Färnebofjärden
Visitor center for Färnebofjärden National Park. Here you will find out more about the area's animals, plants, geology and cultural history. Lectures and theme nights are also offered.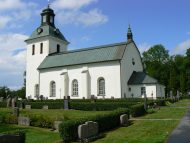 Nordmyran
Bird-watching tower over floodlands. To the south are wide footbridges accessible by strollers/prams and wheelchairs.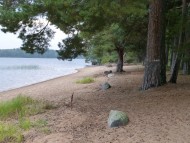 Östa Naturreservat
Hiking trails and paths. Bogs, marshes, ancient forests and long sandy beaches.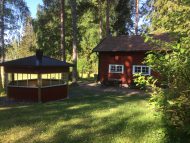 Österbo Fäbodar
Stay overnight in a traditional Swedish fäbod pasture cottage along the old Church Road.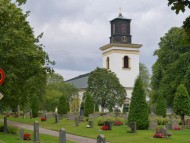 Råsbo Motorcykelmuseum
Råsbo Motorcycle Museum showcases over 40 motorcycles, many unique, as well as mopeds and novelties.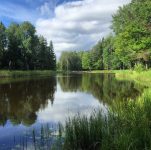 Sevedskvarnsområdet
Main entrance of the National Park in Sevedskvarn, offers parking, visitor information and toilets, including one disabled accessible toilet. There is also an easily accessible nature path with infor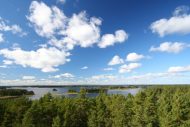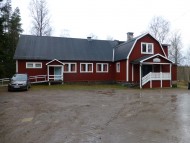 Solbacka Bygdegård
We have two halls available for events. Such as whisky-trying or live-performanses.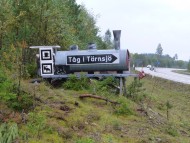 Sov på Tåg i Tärnsjö
Train consisting of two converted sleeping cars, a dining car and a steam locomotive. Located next to the open-air museum in Tärnsjö.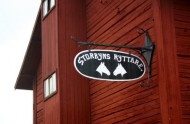 Storbyns Ryttare
Storbyns Ryttare have horseback riding groups for all ages and levels, from beginning to advanced, led by our experienced and highly trained riding instructors.
Svarthälls fäbod
Reconstructed summer pasture. The inauguration is expected to take place in the summer of 2021.
Tångans Naturreservat
The nature reserve has traces of older forest fires, likely set to facilitate forest pasturing. Charcoal was also burned here.
Tennisbanor
Well-maintained courts in lovely ironworks environment. Rackets and balls available for rent. Booking through Gysinge Wärdshus tel. 070-761 97 73.
Typografiska Museet
Visit our Museum of Typography for a fascinating journey back in time with the printing arts. The museum is housed in premises owned by Västanhede Trä & Järn hardware store.
Vandringsleder på Mattön
Hiking trails on Mattön, Gysinge: Kungsslingan 1 km. Bändan 4 km. The first 300 m of the loop is accessible. Starting from the main entrance on Mattön.
YMSA Secondhandbutik
At YMSA, you can sell or donate things you don't need anymore. Everything is sold on commission and the proceeds go to Österfärnebo Development Group's work in the district.